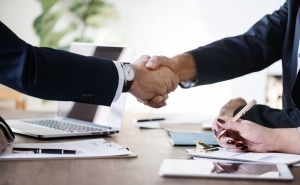 Club Manager / Captain Monthly Support
Whether you are General Manager, Club Secretary, President or Captain of your club, we understand that even the most established of clubs can sometimes do with a helping hand. We forget sometimes that leadership is a shared role ; Presidents have advisors, Monarchs have trusted aides and CEOs have consultants that are expert in their field.
It can be a daunting task to constantly meet the multiple and evolving demands of the Club Committee, members and staff, particularly as membership numbers in clubs continue to fall globally. When it comes to the successful operation of clubs, many have lived before you and experienced what you have in front of you right now. It would be wise to study what others have learned first and build your actions on the back of their lessons.
Perhaps the key lesson we have learned is the importance of the two most important cogs in the wheel working well together. The Club Captain and The Club Manager.
Given the unique governance in place within private clubs, this relationship is dismantled every two years and fingers are crossed that the new cogs will fit together again. This is undoubtedly one of the reasons why the typical tenure of a Club Manager is short, and why so many Club Captains report on an unfulfilling period of office fraught with relationship challenges brought on by misunderstandings, personality clashes or unreasonable expectations of either one of these two important cogs in the club machinery.
When considering who manages the manager, there is the additional challenge of whether they have the right training, skillset and mentoring  experience to not only conduct the annual formal appraisal, but also act as a supportive coach to get the absolute best out of the manager for the benefit of the whole club.
Quite often clubs recognise this gap in their armoury and simply do not conduct a formal appraisal. Sadly, in our experience those that do, the managers report that they are rarely a fulfilling and motivational experience for the Club Manager. Neither of these outcomes are acceptable in any business-like operation and neither outcome will help the club leadership team perform to their full potential.
Contemporary Club Leadership's Kevin Fish is a qualified, experienced Club Manager who has taught over 1,000 delegates the competencies and behaviours required of the modern club manager. As a lecturer in collaborative governance (volunteers and staff working together to achieve the clubs goals) and an approved practitioner in Personal Professional Development he is ideally placed to conduct the formal appraisal of your most highly paid employee.
The next wave of club professionals have adopted the most recent development in appraisal tools (Lumina Leader 360), which allows anonymous input from the Club Captain, board members, and other senior staff, resulting in a written evaluation facilitated on site by Kevin, with the aim of helping the manager to help the club.
With this kind of facilitated education, club managers can gain better self-understanding, learn about their own interpersonal style, their reactions and impacts on other prejudices and blind spots, strengths and weaknesses. A better understanding of themselves and their feelings gives all managers added trust in their perceptions, reactions, impulses, and instincts.
If your club is to thrive, it will need to adopt business-like principles, none of which are more important than the senior staff at the club being motivated, inspired and continuing to develop their professional development needs to benefit the club and its members.
If you would like to engage with Kevin in any of the above areas, please email him directly using kevin@ccl.services or call on +44 (0) 7398 155 908