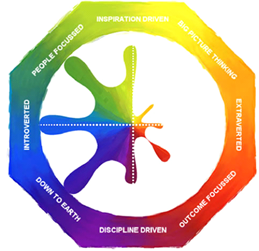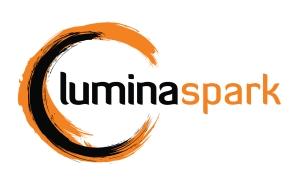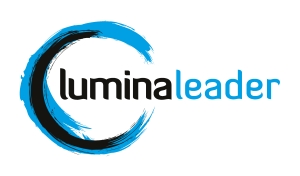 Lumina Leadership Development
Welcome to Lumina Spark – the next generation of professional development tools designed to support you and your team to work more effectively and improve the bottom line at your club.    
It is unique amongst psychometric tools because it avoids stereotyping, & provides a highly interactive method to raise self awareness and improve self management. By applying the Lumina Spark model, managers remove blind spots holding them back, and unlock hidden talents within themselves and others.
Golf Club Managers/Pros Testimony:  "Very insightful and informative" / "Eye opening" / "Just great ! " / "Life changing, I hope I can reshape some of my behaviours now that I am aware of them. Thank you. " / "Very enjoyable insight in to myself and how to adapt to other personalities" / "Thank you Kevin – I needed that. Much to reflect on now."
Can Lumina help me  and my club ?
RAISE your self-awareness and improve the quality of work and relationships at the club. 
UNDERSTAND the underlying you, the everyday you that comes to work, and the over extended you that appears occasionally.   
ENSURE you are more skilled at speed reading others so that you can better meet the communication needs of the whole team.
DEVELOP your ability to select the right behaviours to enhance your performance.
Kevin is committed to supporting people to fulfil their potential with his Lumina Programme which is now available on-site or through distance support.
LUMINA DISTANCE SUPPORT – £550 (+VAT) 
Complete your Lumina Spark profile and receive your personalised portrait from us in three separate easily digestible documents. Over a period of three coaching sessions, Kevin will walk you through the key elements of your Spark Portrait, and identify key aspects of your personality that reveal themselves. The coaching sessions will recognise and embrace the qualities that make you the person you are, and identify areas of personal development that can give you greater fulfilment in and out of the workplace. Total cost £550 (+VAT) per person.
LUMINA ON-SITE SUPPORT – Fee on request.
If your team or department is seeking to enhance their cohesion, improve communication and be better prepared for stressful situations, Kevin can facilitate the Lumina Portrait at your venue of choice. An excellent opportunity to build stronger teams, who better understand each other and the goals they are tasked with achieving.
If you would like to engage with Kevin in any of the above areas, please email him directly using kevin@ccl.services or call him on +44 (0) 7398 155 908