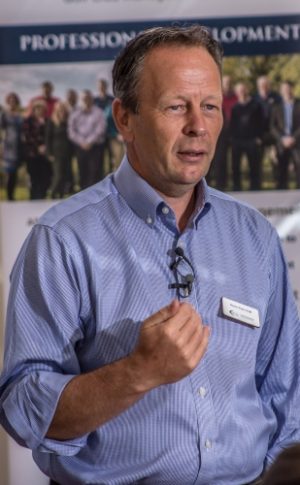 Kevin Fish CCM
Kevin has over 20 years of experience in the Club Industry.  A former Club Manager at the Glen Golf Club in North Berwick (1999-2008), Kevin was named the UK Golf Club Manager of the Year in 2004. He was in the first group of Europeans to be awarded the CCM (Certified Club Manager) qualification in 2008.  Kevin went on to work for the National Governing Body for golf in Scotland (SGU) for 7 years, leading a team providing support to hundreds of Scottish Golf clubs.
As the Chairman of the CMAE Education Policy Board Kevin was responsible for bringing Management Development Programme (MDP) education to club managers in Europe. He regularly tops the presenter charts at MDP events whilst sharing his knowledge of Club Governance, Business Planning, Committee Politics, Customer Service and Professional/Personal  Development, as well as addressing his peers at the annual CMAA World Conference of Club Management on nine occasions. 
In 2014 Kevin became the first European to be invited on to the CMAA Committee for Professional Development, the body that oversees the curriculum and qualifications for the club industry across the globe.
Kevin is now the Director of Contemporary Club Leadership Ltd, his own training and consultancy business, where he continues to provide support to club Managers and Committees in a variety of sports and settings.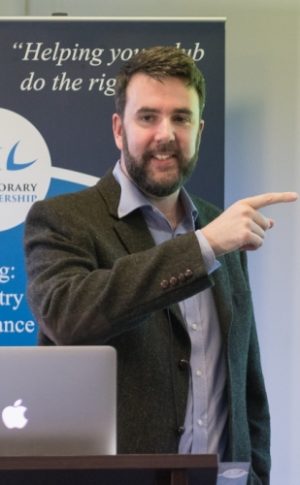 John Kemp CMDip
John has held a variety of roles in the golf industry from greenkeeping to club management, course design to consultation. After studying a degree in Golf Management at Dornoch, he has continued his training with professional qualifications in Golf Course Design with the European Institute of Golf Course Architects (EIGCA), and Club Management qualification with the Club Managers Association of Europe (CMAE).
As a greenkeeper and golf course contractor John has managed facilities and projects from small 9-hole community courses to internationally recognised PGA Tour venues. As a club manager John oversaw the development and growth of Askernish Golf Club – a small community club with international interest and a range of industry leaders involved – before he moved to work with Scottish Golf in a club business development role. There he supported clubs with the aim of having a positive impact upon their business and operations.
In addition to his work with CCL, John works with GEO Foundation – the leaders of sustainability in golf – to promote sustainable golf management practices internationally.
John has held various volunteering roles from club committee to treasurer to Board member for industry bodies. He is equally passionate about helping those who undertake unpaid roles in the delivery of great golf and club experiences.