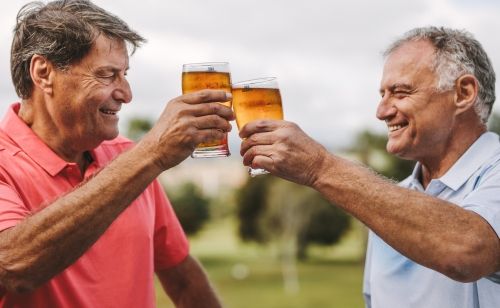 Two club Captains walk into a golf club bar …
It sounds like the start of a joke doesn't it, but think for a minute about that scenario. Those two Club Captains would compare experiences, and inevitably this would turn to comparing performance at their respective clubs.
But what exactly would they compare?
The price of their open days, the cost of fish and chips, free coffee refills, a member's guest rate or perhaps the number of green keepers they employ?
They may return to their respective clubs with a new vision of what good looks like, and how they may want to be more like the club down the road.
In reality, none of these topics discussed truly evaluate the financial performance at their clubs, and until now our industry has not helped Office Bearers to evaluate performance in a business-like manner. This has often led to much wasted time around the board table and I am sure much frustration amongst those who strive to run their clubs in a more business-like fashion.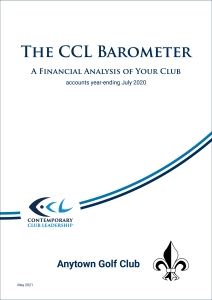 A sample report can be downloaded here
There is now however a common set of metrics, financial indicators and critical industry ratios that are specific to golf that we would like to introduce to you.
The report is personalised to your club and provides simple to follow insight in to a manageable number of key performance indicators:
Nationwide data such as green fees, subscription rates & membership numbers;
Sources of income, sources of expenditure, and the impact of them on the club's ability to thrive;
Comparisons against national data and clubs of similar size.
Typical resignation levels depending upon size of club;
Benchmarks for cash reserves, and typical debt levels at clubs of different sizes;
Typical Food and Beverage Gross Profit ranges.
Many clubs are using this data to review their clubs financial performance coming out of the Lockdown crisis, and see this as opportunity to use CCL as a sounding board to discuss their future direction.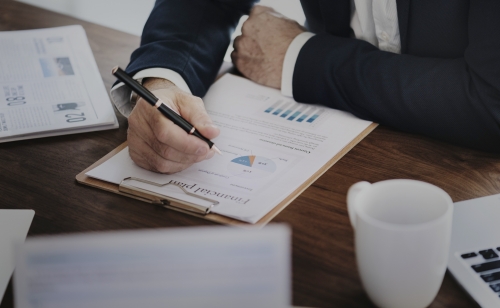 How does my club get involved?
If you want to take this opportunity to move your club from emotional decision making to data driven decision making, and in doing so establish yourself as the person with the greatest knowledge of the industry in your boardroom, then email us now:   kevin@ccl.services
Becoming a part of this Industry Analysis and Benchmark is simple.  There is no work on your part, we do all of the heavy lifting, including all of the data entry from your year end accounts.
You simply provide a copy of your year-end audited accounts along with the answers to these straightforward questions about your club's operation for that period:
Number of golf holes at your facility
Standard Midweek (Summer) Green Fee
Annual (full) member subscription rate
Cost to a member to bring 3 guests midweek
Approximate revenue from members guest fees
Total number of full (only) voting adult members
Total number of full (only) voting adult members lost (not net loss)
Did you outsource your food operation? Y/N
Did you outsource your beverage operation? Y/N
Your data is 100% confidential, and your club's figures will never be revealed to any other party.
To join this analysis, and to help professionalise our industry, simply contact Kevin at   kevin@ccl.services   or call   07398 155 908
Watch the video for an overview of what the CCL Barometer can do for your club.
For further information, email: kevin@ccl.services