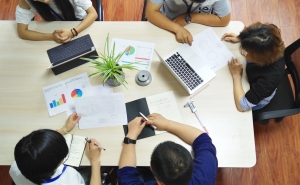 On-Site Support
With over 20 years experience of supporting clubs, Contemporary Club Leadership Ltd can support your existing leadership team to make progress in each of the core areas of the clubs operations.
Areas of specialism include:
Why can't we ever seem to fix our catering ? Our most popular session, in which we facilitate an understanding of this area of operation and help you to establish your clubs direction. We will conclude with responsibility allocated accordingly, and a business plan constructed for Food & Beverage Operations at the club.
Club Governance – how would it feel to have your committee and staff focused on doing the right things, right !  We will put in place practices to ensure that we achieve the mantra, Directors Direct, Managers Manage and Members Enjoy !
Staffing Structures – Members of any organisation can be blind to those aspects of the organisation crying out for change, particularly in those traditional industries where "..it has always been done that way…". We can provide an objective & confidential assessment of the existing structure, with financial benchmarks and an exploration of alternative structures. Having helped to train over 1,000 industry professionals Kevin can help establish the right structure and personnel, including the posts of Club Manager, Golf Pro, Clubhouse Manager and Course Manager.
Staff Performance Management –  The dreaded annual appraisal is no longer recognised as the way in which to monitor, manage and motivate staff members, but nor is the other extreme which is to simply cross your fingers and hope that the staff are delivering in their area of responsibility. Performance Management can be difficult to find in clubs, but it need not be onerous or have the feel of a tick box exercise for either party. Using important lessons learned from the Management Development Programme (MDP), we can provide your Club Manager with the tools & skills to introduce regular reviews in to the clubs operation, and empower the Departmental Heads to conduct regular "swing checks" for their staff, that are as rewarding and motivational as the "swing checks" they experience with the Club Manager.
Business Planning – It doesn't need to be complicated – Planning is simply bringing the future in to the present so that you can do something about it now.  We can help support your committee through the important decision making process of setting the compass at your club, and pulling members, board and staff together to achieve your true goal of high membership satisfaction levels.
Revenue Generation & Retention – Who is in charge of revenue generation at your club, and how much attention is your club committee giving this most important of subjects?  Contemporary Club Leadership can help you better understand where your income comes from, and create a plan to protect and enhance it. Contemporary Club Leadership Ltd will visit your club and stand shoulder to shoulder with your leadership team to ensure that you make progress in these key areas of successful clubs.
If you would like to engage with Kevin in any of the above areas, please email him directly using kevin@ccl.services or call on +44 (0) 7398 155 908